Carroll County Growth Partnership Awards Grants to Boost Local Businesses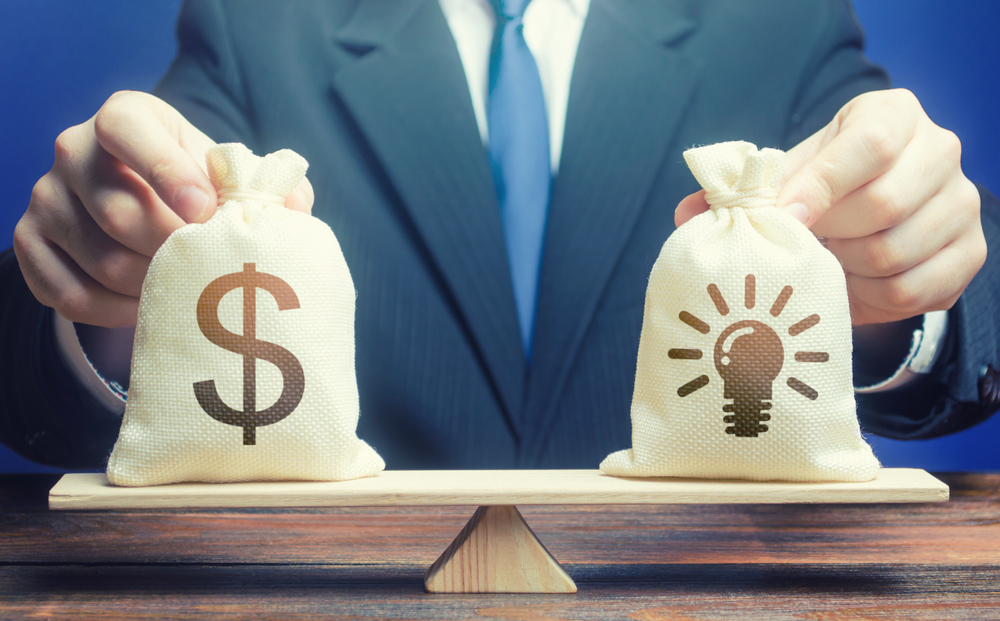 Carroll County Growth Partnership (CCGP) has taken a significant step forward by initiating two grant programs to support businesses and startups in Carroll County. In a historic move, award letters were sent out in June to the chosen recipients selected by the committee. "Small and medium-sized businesses are so important to our communities throughout Carroll County. Starting these grants is just a small way to give back, help our communities, and increase the investment and development," stated Kimberly Tiefenthaler, Executive Director for CCGP.
Micro Façade Grant: Enhancing Business Exteriors with $10,000 in Awards
The first grant initiative, the Micro Façade Grant, allocated $10,000 to be awarded to ten different businesses. Each selected company will receive a $1,000 grant, which can be used for various façade improvements such as paint, windows, signage, and construction materials. Out of the eleven applicants received, ten were chosen. It is worth noting that applicants were required to contribute at least 25% of the total project cost, and at least three grants were designated for businesses outside the City of Carroll. Tiefenthaler commended the applicants for their remarkable ideas and expressed excitement for the transformation of downtown areas throughout the county. The businesses selected for the Micro Façade Grant include Breda Depot EBikes, Downtown Lounge, Las Margaritas, South Station, The Shop, Vision Care Clinic, AS Properties LLC, Merican Made LLC, Ski's Sandwich Shop, and Dr. Haley Neese Carroll's Chiropractor.
AS Properties: Improving Façade and Revitalizing Downtown Areas
One of the Micro Façade Grant awardees is Adam Schweers, owner of AS Properties, a Commercial Real Estate development business in Carroll with a focus on downtown building rehabilitation and business recruitment and expansion. Schweers said, "We are excited to modernize this building for the growing and expanding businesses there. We believe that an attractive downtown will only increase the draw for other businesses and people and that we will be able to continue to increase a desire to live, work and play in our downtown through this enhancement." Schweers added, "We are using the Micro Facade grant to remove a very old and dated awning with shake shingles and modernize the front of the building with newly painted vertical steel and horizontal wood siding. We will also be adding three new marque lattice tube awnings. This will complement the nearly 5000 sq ft of renovations done to the interior of the building for the Carroll Times Herald and Caring Hearts of West Central Iowa."
Jump-Start Accelerator Grant: Supporting Business Startups and Expansion
The second grant initiative, known as the Jump-Start Accelerator Grant, also awarded a total of $10,000 to two different businesses. Each recipient will receive a $5,000 grant, which can be used for business startups or expansion projects. The funds can be utilized for construction, land/building acquisition, major renovation and repair, marketing, and equipment. Two of the five applicants were selected, with one business located within the City of Carroll and the other in a community outside the city. Tiefenthaler acknowledged the thriving business startups and expansion projects taking place countywide and expressed gratitude for being able to support these ventures. The businesses chosen for the Jump-Start Accelerator Grant are Breda Depot EBikes and Dr. Haley Neese Carroll's Chiropractor.
Breda Depot EBikes: Using the Grant Money for Repairs & Restoration
Rhonda Martin, who owns Breda Depot EBikes, and is one of the awardees of the Jump-Start Grant, stated, "We bought an old train depot that's been abandoned, and we have to restore it completely. It does not have plumbing or electricity. What we have is just the shell of the building. The grant money will come in very handy for us. Most of it will go into repairs and updates," Rhonda says. Breda EBikes plans to start a business sometime in September, offering ten bikes for rent and slowly taking off from there. "The community here has been extremely supportive and excited for us to start operations soon," Rhonda adds.
For updates on the progress of these projects, interested individuals can follow the businesses' individual social media accounts or visit the CCGP Facebook page. Tiefenthaler concluded by congratulating all the grant recipients and expressing the organization's satisfaction with the success of these inaugural grant programs. CCGP looks forward to continuing this initiative the following year, supporting the growth and prosperity of businesses in Carroll County. Contact us here for more information.