Carroll Area Housing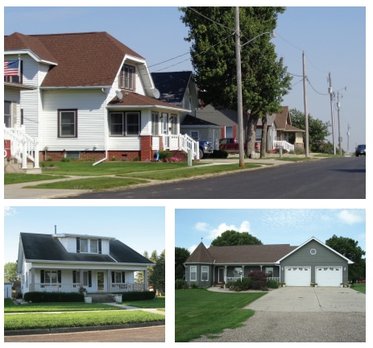 Carroll County, IA and the communities within provide a progressive mindset of leadership, variety of employment opportunities by sector, skill set and wage level, and outstanding quality of life. Carroll County, IA has served as a hub for industry, service and retail all providing quality opportunity. 
Along with healthcare, education and recreation, housing is a key component in the relocation criteria of young professionals when determining where to start a career, as well as those looking to locate their young family in a safe and thriving community, often close to family members or where these individuals have some sort of connection. All of these topics were carried forward with the technical committee in working to identify the key components of a housing development strategy aimed at providing quality, affordable housing to accommodate the Carroll County, IA workforce.
Workforce Housing Tax Credits
​Communities in Carroll County, IA are eligible for Workforce Housing Tax Credits issued through Iowa Economic Development Authority. The program is intended to increase volume of housing development in rural communities. Program information can be found at: https://www.iowaeconomicdevelopment.com/WHTC