Carroll County, IA Retail Trade Analysis
These reports examine local retail sales and related economic trends in Carroll County, IA and communities within the county. The reports use a variety of comparative performance measures. The retail analysis is based on state-reported sales of goods and services that are subject to Iowa's statewide sales tax. Please refer to the Data Notes section for detailed information about the types of retail activity included in taxable sales.
The Iowa State University Department of Economics provides these reports. To review full reports, click on the links below.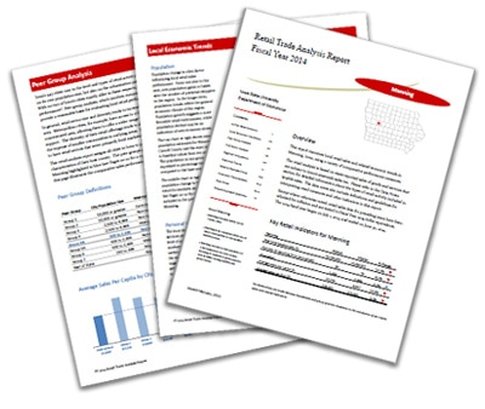 ​