Parks & Recreation Month - Outdoors galore in Carroll County!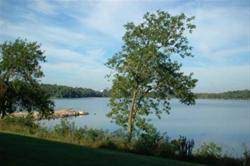 Outdoor recreation and activities are important for the quality of life and drive economic development because they bring tourist dollars and create attractive, vibrant, and resilient communities. It has been found that amenities such as recreation opportunities are as important for healthy local economies as traditional "business-friendly" measures such as lower taxes and labor costs. Smaller cities with a higher quality of life experience higher employment and population growth than similarly situated communities, including those that rank high by traditional economic competitiveness measures.
It is July, and it is Parks and Recreation Month across the country - the perfect time to get outside and enjoy all that Carroll County has to offer! Carroll County offers an abundance of Parks and Trails to explore, making our community an incredible place for families and outdoor adventurers.
Some great recreation opportunities in Carroll County
There are so many fun things to do in the vast outdoors of Carroll County that it is difficult to narrow it down to a shortlist. Here we shall talk about 2 great parks in the area:
The Great Western Park: One of the oldest and best-loved parks in Carroll County the Great Western Park was built and developed by Mr. & Mrs. Johannes Hansen around 1901. There were two connecting ponds which were both great for boating, fishing, and swimming. The Park is located on the southwestern edge of Manning and is managed by the Carroll County Conservation Board. The original lake was restored and the whole park is continually being developed. The park features a shelter house, modern restrooms and shower house, playground, fishing, walking trails, shooting range, and a campground. The lake is 12 acres and 14 feet deep, equipped with a boat ramp. It is open year-round from 5:00 am - 10:30 pm.
Some excellent features of the property include 16 electrical/water camping sites, modern restrooms and shower house, a shelter house, activities like hunting, fishing, rifle shooting, and a trail around the lake that also connects to the City of Manning trail system.
Swan Lake State Park: This park is also managed by the Carroll County Conservation Board. It is a 510-acre multi-use area, including a 110-acre lake. The land was acquired by the Department of Natural Resources in 1933. It has the largest and most diverse campground in Carroll County. Water, electric, and full-hookup campsites are available for RVs with over 100 total campsites. Tent camping is also available. Other amenities include shower houses, a concession stand/gift shop, a campground shelter house, a new dump station, paddleboat & canoe rentals, and firewood/ice sales.
Enjoy Disc Golf at Swan Lake State Park!
The Swan Lake State Park has an 18-hole Disc Golf course and is open to the public year-round, weather permitting. Rental discs are available. There are t-shirts and discs for sale in the gift shop.
Why We Celebrate Parks & Recreation Month
As economic developers, we understand the vital role parks and recreation play in our community. They are essential for local residents to have a high quality of life, enjoy being here, and for new families looking for a place to live. Parks and recreation can also serve as economic drivers. When people visit our community to play at a park, participate in a tournament or use our recreation facilities, they often spend money locally on restaurants, gas, and even shopping. This benefits local businesses and creates jobs.
Get Outside and Bring a Friend
We encourage you to get outside, explore, do something new and bring a friend along. Carroll County has a lot to offer and our parks and recreation department does an excellent job at providing opportunities for community members to enjoy themselves. Still, not everyone takes advantage of these opportunities. Share this article and tell a friend about all of the great things there are to do in our community. The fun will never leave you when you are in Carroll County!