Small Business Saturday: Ways to support our small business community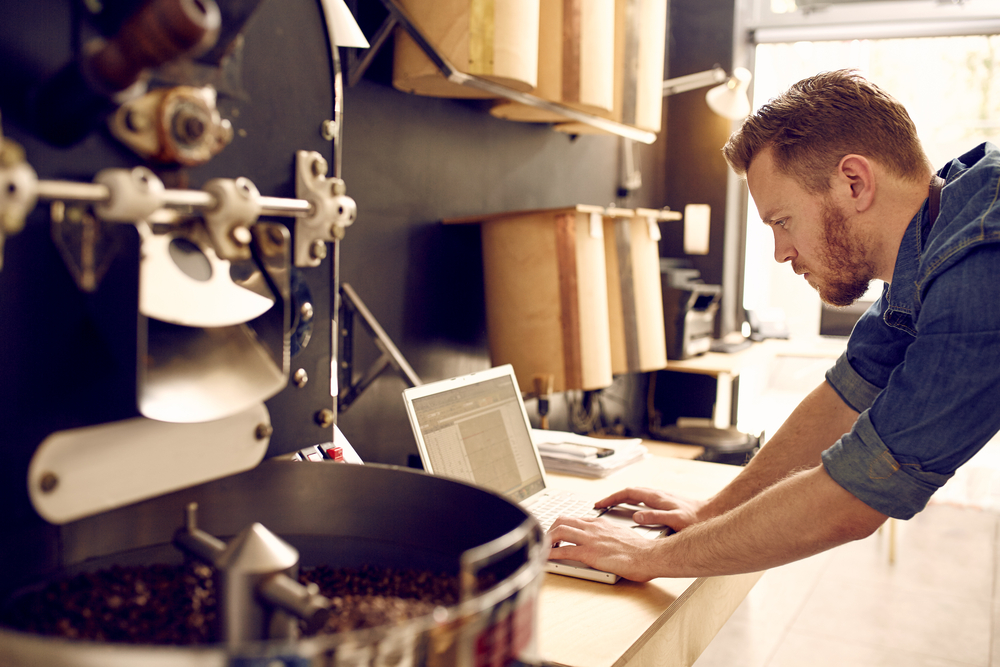 Many favorite shopping memories are made when visiting a small business in a downtown setting. There is something special about shopping at a local store where the owners greet you by name, swap stories with you, and ask you how your family is doing. You will undoubtedly experience this type of friendly atmosphere in Carroll County. This Small Business Saturday, the team at Carroll County Growth Partnership would like to thank all of the small businesses in Iowa for the positive impact they have on our lives – during the holidays and all year long!
Recognizing Local Businesses this Small Business Saturday
American Express created Small Business Saturday in 2010. The celebration takes place each year on the Saturday after Thanksgiving and has been cosponsored by the U.S. Small Business Administration (SBA) since 2011. It is a reminder to show appreciation to local shops and restaurants and to encourage shopping small throughout the holiday season. It is also an excuse to visit them to see what they have to offer.
Shopping small in Iowa positively impacts our local economy and the U.S. economy. In the last 25 years, small businesses have created over 60 percent of new jobs, just one of the many important reasons to direct holiday spending toward small businesses.
In November of 2021, American Express reported that the results of a study found consumers shopping small during the holidays that year could likely contribute approximately $695B to the national small business economy. According to the study, 78 percent of small businesses noted that 2021 holiday sales would keep their business up and running in 2022.
The National Federation of Independent Businesses (NFIB) reported that the support small businesses receive on Small Business Saturday helps them to start the holiday season strong. 92 percent of small businesses said that Small Business Saturday helps attract attention to their business throughout the holidays and 96 percent of Small Business Saturday shoppers said that this day gives them a thirst for shopping small more often.
The season for discounts and promotions
Local businesses tend to offer specials and discounts this time of year to add some excitement to holiday shopping. Some shops will even have extended hours during the holidays and on Small Business Saturday. Some businesses also hold events on Small Business Saturday.
6 Small Business Saturday ideas you can use to sell more this year
According to a survey for the year 2021, 72 percent of people said they will make more of an effort to support small businesses. Use these simple ideas and be a part of the moment.
1. Own your identity as a small business
Remember — customers want to shop small this year, so in everything you do, highlight your identity as a small business! Tell your story of how and why you got started. Remind your customers of ways you've gotten involved in local community efforts. Share what makes your products or services special and personal.
2. Craft a compelling Small Business Saturday offer or discount
It's so important to have a great offer to help your business stand out from the crowd. Start thinking about your audience and what would appeal to them. What is your store known for? Has anything worked particularly well in the past? No matter what you decide, be sure that it's something that your business can realistically deliver.
3. Reach interested customers on social media
Social media is a tool that will help you expand your reach to even more potential customers. Start by sharing similar content used in your email series on social media. Use the content and offer you've added to your email campaign to promote the idea of shopping small. Create a series of three social posts, just like you did with your email series; an announcement, reminder, and last-chance reminder to keep the buzz going.
Carroll County Growth Partnership provides support to the existing industry base, assists in the establishment of new industries and small businesses, and works to enhance the area's quality of place for residents and businesses throughout Carroll County, Iowa.