DMACC Announces Partnership with Amazon Career Choice Program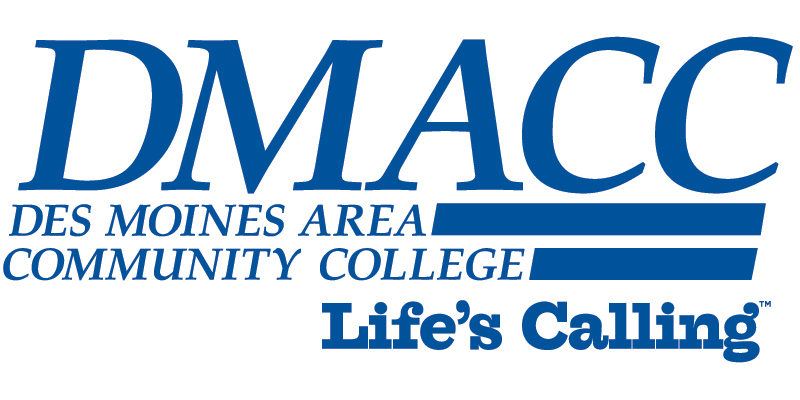 News Release
FOR IMMEDIATE RELEASE For more information, contact:
March 3, 2022 Rob Denson, (515) 964-6638, rjdenson@dmacc.edu
DMACC ANNOUNCES PARTNERSHIP WITH AMAZON CAREER CHOICE PROGRAM
--------------
Amazon associates will now be able to earn a degree, diploma or certificate from DMACC, receive a High School Equivalency Diploma or upgrade English Language Learner skills.

Amazon will cover the cost of tuition and fees.
A partnership between DMACC and Amazon is empowering Amazon employees to earn a high school equivalency diploma; earn an Associate degree, diploma or certificate from DMACC; or strengthen English skills or upgrade their current skills.
In the Amazon Career Choice at DMACC program, Amazon will pay tuition, fees and for books via a voucher for all qualified Amazon associates as long as they remain an Amazon associate.
"Career Choice is an exceptional education benefit that empowers Amazon ?employees to ?learn new skills fo?r career success at Amazon or elsewhere," DMACC President Rob Denson said. "DMACC meets individual learners where they are in their education journey through a variety of education and upskilling opportunities, industry certifications designed to lead to in-demand jobs, and foundational skills such as English language proficiency, high school diplomas and GEDs?.??"
Denson said DMACC is proud to be Amazon's partner for the Amazon Career Choice program.
"Together, we are committed to providing excellent education, job placement resources and continuous improvements to the Amazon student experience," Denson said.?
Shelli Allen, DMACC Vice President of Enrollment Services and Student Success, said that to become part of the Amazon Career Choice program at DMACC, an Amazon associate would simply apply to become a DMACC student, register in college classes and complete the process of submitting a program voucher for payment by Amazon.
"We want Amazon associates to become DMACC students. In coming months, we hope to host virtual information sessions for Amazon associates to familiarize them with the many degree and certificate programs that we offer. When conditions allow, we will also visit Amazon employment sites to share program information," Allen said. "We are excited about this project because, like us, Amazon is interested in student success. We look forward to helping Amazon associates find their next."
Amazon's Career Choice program was launched in 2012 and is now available in 14 countries (United States, Canada, United Kingdom, Germany, Spain, France, Ireland, Italy, Poland, Czech Republic, South Africa, Costa Rica, Slovakia and Australia).
More than 50,000 Amazon employees, including 35,000 in the U.S., have participated since the program's inception.
"Amazon is investing $1.2 billion to upskill more than 300,000 Amazon U.S. employees by 2025 to help move them into higher-paying, in-demand jobs," said Karen Riley Sawyer with Amazon Career School.
Visit Amazon Career Choice for enrollment path details and the exact steps Amazon employees need to take to sign up. After they choose the program they want to study, they simply apply to DMACC (apply here).
For more information, please visit amazoncareerchoice.com or call (888) 892-7180.? The DMACC summer semester starts May 24.
About DMACC
Des Moines Area Community College, a public institution serving the educational and career training needs of Iowans, is committed to the lifelong success of its students. Situated in one of America's most vibrant regions, DMACC offers 200 programs, certificates and transfer degrees, annually serving more than 70,000 credit and noncredit students on six campuses and six learning centers. Thanks to college-wide innovation including Continuous Process Improvement (CPI), new programs and affordable tuition, DMACC continues to experience solid growth. For more information, please visit dmacc.edu.