NEWS RELEASE: St. Anthony Regional Hospital Designated Top 100 Rural & Community Hospital for Fourth Year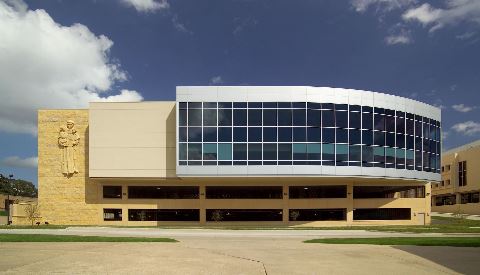 Date: February 10, 2022 Contact: Brandi Strautman
For Immediate Release Communications Specialist
Phone: (712) 794-5242
NEWS RELEASE
St. Anthony Regional Hospital Designated Top 100 Rural and Community Hospital for Fourth Year
St. Anthony Regional Hospital has been recognized as a Top 100 Rural & Community Hospital for the fourth year in a row in 2022. Additionally, St. Anthony is one of three rural hospitals in Iowa to receive this award and the only one in the west-central region. Compiled by The Chartis Center for Rural Health, this annual recognition program honors outstanding performance among the nation's rural hospitals based on the results of the Chartis Rural Hospital Performance INDEX™.
"Achieving this award for the fourth year in a row exemplifies the dedication and excellent care provided by the staff here at St. Anthony," said Ed Smith, St. Anthony President & CEO. "We are proud to be recognized as a regional leader in Iowa."
"Despite unprecedented adversity rural providers continue to display desiliency and a steadfast commitment to their communities," said Michael Topchik, National Leader, The Chartis Center for Rural Health. "Honoring the Top 100 is one of the highpoints of our year. We are delighted to recognize the exceptional performance and innovation of this year's recipients, particularly in light of the extraordinary challenges facing America's rural health safety net."
Over the course of the last 12 years, the INDEX has established itself as the industry's most comprehensive and objective assessment of rural hospital performance. Leveraging publicly available data, the INDEX is trusted by rural hospitals, health systems with rural footprints, hospital associations and state offices of rural health across the country to measure and monitor performance across a variety of areas impacting hospital operations and finance.
Top 100 Resources:
The list of this year's Top 100 Hospitals, as well as the INDEX methodology, can be found at www.chartis.com/services/ccrh/top-performing-hospitals .
###
St. Anthony Regional Hospital and Nursing Home was founded in 1905 by the Franciscan Sisters of Perpetual Adoration. Today, the organization is sponsored by St. Anthony Ministries and maintains a special relationship with its founders. St. Anthony has provided care to the communities in west-central Iowa for more than 115 years and continues to fulfill its Franciscan heritage. Access to specialty physicians, the latest technology, and cost-effective care set St. Anthony apart in effectively treating each individual's physical, spiritual and psychosocial needs.