Carroll County's Commercial Real Estate Assets are Ideal for Expanding Businesses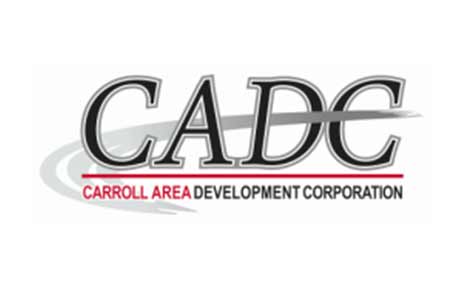 Carroll County Iowa has extensive real estate assets that are ideal for all industry types. With a convenient location in the middle of the United States, Carroll County's manufacturers and distribution companies can easily transport raw materials and finished products throughout the country and the world. Simultaneously, entrepreneurs and small businesses are realizing the benefits of locating in Iowa - benefits such as high affordability, inexpensive commercial real estate and a strong workforce. These assets have led companies like the Pella Corporation, Core-Mark Midcontinent Inc., UTC Aerospace, American Home Shield, and Farmland to locate in the county.
Businesses and site selectors who are considering Carroll County, Iowa schedule a tour of the Ashwood Business Park, Aureon Building in Manning, Coon Rapids Building and Schoeppner Design Building in Templeton. Each of these properties offers businesses the opportunity to locate in a county that is known for being pro-business and supportive of all industry types. Below is an overview of the properties, their key assets and links to more information.
Ashwood Business Park in Carroll
Located in Carroll, the hub of Western Iowa at the junction of Hwy 71 and Hwy 30, the Ashwood Business Park is ideally situated in the middle of the country. The business park is also close to the Arthur N. Neu Municipal Airport, making it convenient for all types of business travel. Ashwood Business Park is located in a beautiful, open part of Carroll, and already has major services in place. The business park is shovel ready, sewer ready, water ready, and internet ready, so businesses can build and go, immediately connecting to utilities. Locating in Ashwood Business Park can save businesses time and money.
For more information, click here.
Aureon Building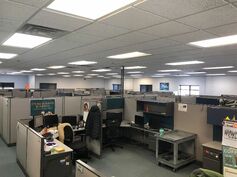 Located in Manning, the Aureon Building was built in 2000 and has primarily been used as a call center. With a large open floor plan, conference rooms, some individual office, large restrooms and break room, 2,075 feet of storage space and a brick exterior, the building is ready for occupancy and ideal for another call center, data center, technology company, financial services company or startup. The property has a complete fiber network that will allow nearly unlimited access to bandwidth through the local municipally-owned communications utility. Additionally, City RLF, may provide up to 40% of start-up cost through low interest loans that have no interest and no payments for one year. As an added benefit, Hwy 141 is within a mile, offering an easy drive to Des Moines and Omaha, located only an hour and a half away.
For more information, click here.
Coon Rapids Building
The Coon Rapids Building is a rail served property with rail access through BNSF Railway. This convenient rail access makes it ideal for companies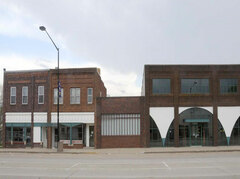 in manufacturing or value-added agriculture – two industries that thrive in Iowa. With 15,000 square-feet of office space and 25,000 square-feet of finished space, it is ready for occupancy. This property is also ideal for other industries such as a laboratory or a professional services company. Remodeled in 1993, from 4 former downtown storefronts, the space has an appealing architectural flair and contains 16 offices, 6 large meeting and lab rooms (each with 800 to 1,600 square-feet), storefront retail area, 2 sets of bathrooms, 2 kitchens, a laundry room, 3 cold storage rooms (without doors), a freight elevator and extensive reception, file storage, utility and warehouse space. The facility also includes 2 walk-up apartments. The building is located on .4 acres, with Main Street public parking to the front and an alley and unloading area to the rear.
For more information, click here.
Schoeppner Design Building
Located off Hwy 71 and Hwy 141, the beautifully remodeled multi-purpose Commercial Schoeppner Design Building is the perfect place for new and growing businesses. Everything has been completely redone. There is over 10,000 square-feet consisting of 3,000 square-feet of storefront, 5,250 square-feet of warehouse, and 2,250 square-feet of workshop/production area. With 3 bathrooms, a loft, shop/warehouse space, and a nicely finished show room area, this location is ready for businesses looking for an attractive workspace and room to entertain customers. The warehouse is fully insulated and heated as well and features an overhead door in the back. The Schoeppner Design Building represents an incredible opportunity to own a beautifully remodeled historic building on Main Street in Templeton. It is also available for rent.
For more information, click here.
Carroll County Welcomes You.
We invite you to visit, explore and discover why these and other properties in Carroll County would be ideal for your business operation.