Raccoon Valley Electric Cooperative
28725 Lincoln Hwy • Glidden, IA 51443
US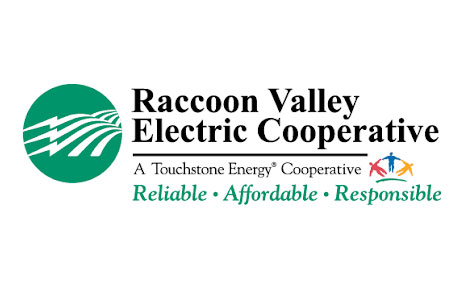 Raccoon Valley Electric Cooperative (RVEC), headquartered in Glidden, Iowa, is a member-owned, non-for-profit rural electric cooperative. RVEC provides reliable, affordable, responsible energy to businesses and industries, farms and homes throughout west central Iowa.
RVEC is owned and controlled by the rural members we serve. RVEC is governed by seven (7) person Board of Directors elected by, the member-owners. Financing is obtained from the National Rural Utilities Cooperative Finance Corporation (CFC).
The Cooperative serves over 2,040 members with 1,242 miles of line in 9 counties with 18 employees.