Fusebox Marketing, Carroll, Iowa: Helping valuable brands with sound marketing strategies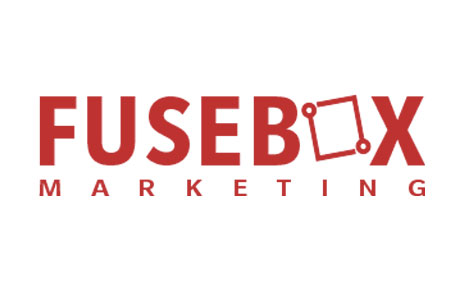 Fusebox Marketing is an internet marketing company based in Carroll, Iowa that provides a suite of services - website design, SEO, PPC, SEM, and social media marketing. Launched in 2016 by its founder, Austin Scott, the main focus at Fusebox is to generate revenue for clients through lead generation and brand-building strategies. Working with clients that own a variety of budgets, Fusebox helps to build brands, offering either one-time projects or long-term marketing initiatives.
Austin Scott: Founder, Fusebox Marketing - Turning a hobby into a full-fledged business
Austin started designing websites in the early 2000s' as a hobby, quickly transforming this skill set into a small business. He graduated from Carroll High School (CHS) in 2004 and studied at Buena Vista University (BVU) before graduating with a bachelor's degree in Graphic Communications from the University of Northern Iowa (UNI). After college, he was commissioned to help grow a website design business into a full digital marketing agency. It was during this time that he created his new company, WebVenture Inc. He worked as a solo entrepreneur for over 8 years, providing web design and digital marketing services, before rebranding his company to Fusebox Marketing, currently located in Carroll, Iowa.
Today, Fusebox Marketing has grown into a team of digital marketing and lead generation experts, offering clients a number of marketing strategies that can help grow their businesses. Austin says, "Our primary focus has been to work with businesses to help position their brand, generate leads, enhance visibility and reach their marketing goals. We offer a multi-pronged approach to suit each business. Our designers can help get your website and collateral looking great while our search, social, and email marketing teams can give your business a boost.
Serving a variety of industries with a single-minded focus
Fusebox Marketing serves a wide variety of industries, with a focus on transportation, staffing firms, professional services, eCommerce websites, wellness, foundation repair & waterproofing, contracting & construction, and non-profit organizations. Scott says,
"We have worked with hundreds of businesses in different industries to design and execute marketing strategies to suit their needs. We are also flexible enough to work with clients with a wide array of budgets as well, which makes us the perfect fit for businesses large or small."
"Our employees are our most valuable intangible asset" - Founder, Fusebox Marketing
Austin Scott and his team come to the table daily, to create remarkable experiences for their clients. "Our employees are invaluable to us, and our daily activities revolve around some basic tenets that each of our employees learns to imbibe - communicate well, embrace change, be honest, have integrity, do what's right, stay reliable, over-deliver, and never stop learning", says Austin. He goes on to add, "Even though our clientele spans across a wide range of industries, we understand there are many niches out there and we cannot be everything to everyone. We look to build long-term relationships based on results-driven success."
Helping a business get off the ground - The Carroll County community
And when it comes to working in a community like Carroll, Iowa, Austin feels very appreciative. "The Carroll community has been instrumental in helping get my marketing agency off the ground. Many local businesses were some of our first clients, which really helped get Fusebox off the ground. I can't thank the local business community enough for their support. It's great to have a business in a community where you don't have to look far for successful entrepreneurs and business mentors when you're trying to grow your own business."
Feel free to visit the Fusebox office location at 513 N. Main St., Carroll, IA 51401, or visit their website here.
The Carroll Area Development Corporation (CADC) board and staff are recognized throughout the Midwest for a bold, future-oriented, and politically astute commitment to economic and community development in Carroll County, IA. Learn more about us here.