New Executive Director of CADC Kimberley Tiefenthaler: A passion for growing rural Iowa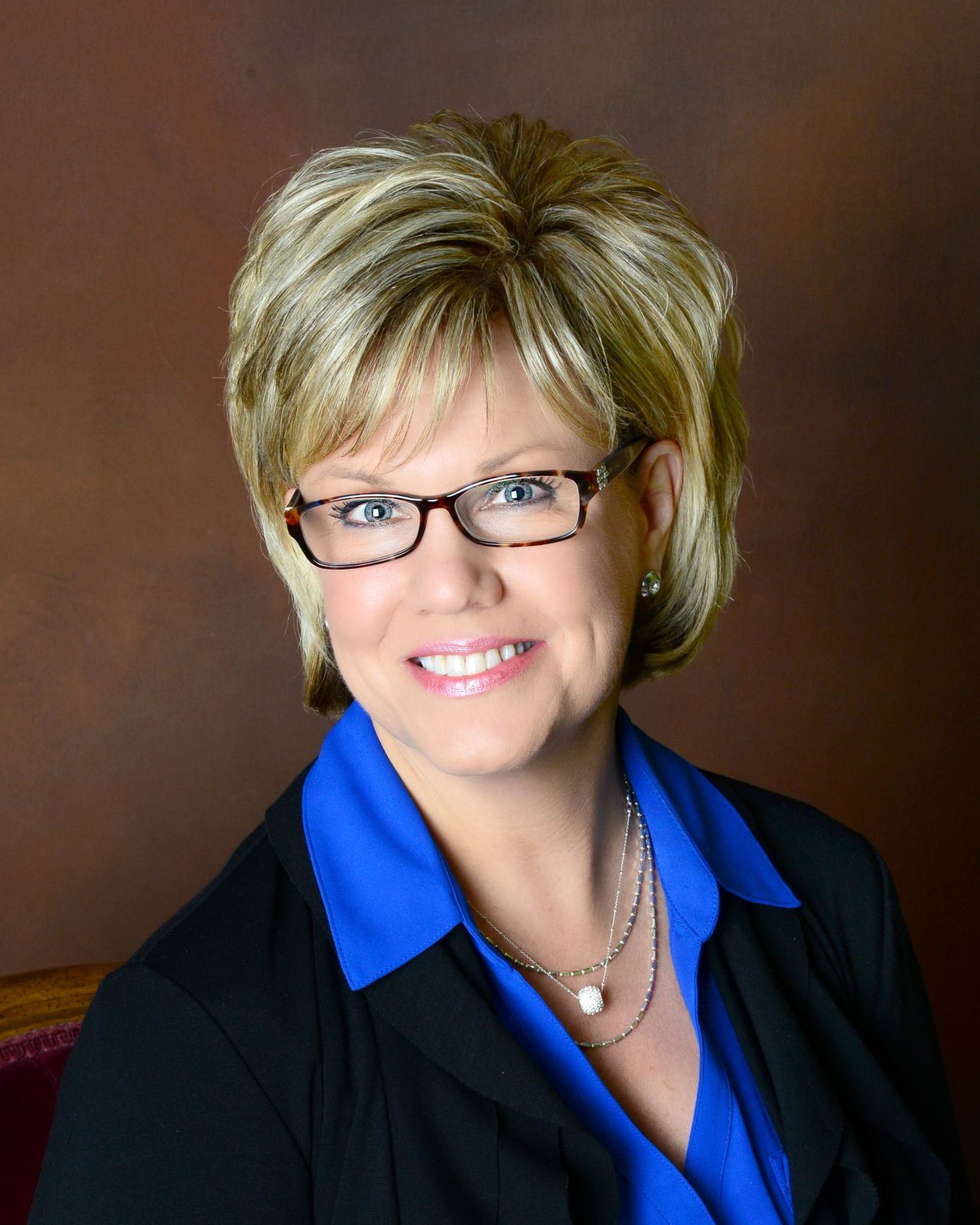 Carroll County is thrilled to welcome Kimberly Tiefenthaler, as the new Executive Director of the Carroll Area Development Corporation, and the Carroll Chamber of Commerce. Kimberly has over 38 years of small business and development experience, and a passion for growing rural Iowa.
In her previous role with America's Small Business Development Centers (SBDC), Kimberly served for 5 and a half years as Regional Director for the North Central Iowa Small Business Development Center. She was responsible for providing business consulting, training, and development for 13 counties in central Iowa. Prior to that, she worked for over 30 years growing her family business - a Goodyear Tire & Auto Service Center, which she co-owns and manages with her husband. It was started by her father-in-law in 1947 after he returned from the Korean War. It was during this time she developed her passion for small business development.
Kimberly brings a combination of skills to CADC, along with a passion for economic and community development. She is focused on county-wide and regional collaboration, business finance, and growth issue unique to rural Iowa.
Kimberly earned her Certified Business Advisor (CBA) credentials in December of 2018. In June 2020, she received national recognition and was awarded Iowa's SBDC State Star, awarded annually to the outstanding regional business director. She serves on the Governor's Empower Rural Iowa Invest Task Force. The focus of the Invest Task Force is to address the rural housing shortage and develop strategies to support rural businesses and entrepreneurs. Kimberly also serves as a member of the Iowa Rural Development Council.
Immediate goals
As Executive Director, Kimberley's role will be to focus on business development, retention, and expansion, along with an active focus on entrepreneurship. She will oversee all initiatives of the Chamber and CADC while continuing to build valuable partnerships throughout Carroll County as well as in the State of Iowa.
Kimberley states that her passion for rural Iowa and its vibrant communities and counties inspired her to explore the realms of economic development. "There is so much talent, great leadership, and a wealth of knowledge in rural Iowa. I also enjoy working with other leaders to help sustain, grow and develop our communities and businesses. Business development has always been a priority of mine and now housing initiatives, along with workforce retention and training are also emerging as important areas that need to be addressed", she says.
Her goals for the CADC revolve around enhancing business support, retention, development, and growth, nurturing an atmosphere of entrepreneurship, arriving at different price points of housing available for those seeking homes in the community and Carroll County, while also safeguarding job retention and growth through business expansion and training initiatives.
Empowering youth and the community of Carroll County
Kimberley feels that rural communities rely on leaders from every segment working together
for the betterment of their future, and it takes a united effort to sustain and maintain what we have and then work towards improvement as we grow. She firmly believes that the organization has a true, sincere passion for the community and county. She goes on to add, "We know it is extremely crucial to bring all of the tools available for our small to medium size business and empower them in every way. We want the youth of Carroll and Carroll County to know they are needed and wanted here. They need to sincerely know and feel that."
Kimberley enjoys living in Carroll County and affirms that " Carroll is a safe community and has been a great place for us to raise our kids. It is a community brimming with pride and citizens who work hard to make it what it is. There is a quality of life here not found everywhere."
Along with her husband, Kim Tiefenthaler, Kimberley has 3 children who were all born and raised in Carroll. She has 5 grandchildren. When she is not with her kids and grandchildren, she enjoys playing the piano and also spending time with the many wonderful friends that they have made through the years.
Now, Kimberley plans to apply what she learned with the North Central Iowa Small Business Development Center to Carroll County.
"I have lived, worked, and raised our family here, in Carroll. This is home and shall be so for many years to come. It takes all of us doing our part. I greatly look forward to my new role here!", Kimberly professes.
More Topics

Iowa Gov. Kim Reynolds will be holding a virtual public budget hearing tomorrow (Thursday), Dec. 16. This will serve as the annual open forum on the state budget and Iowans will be given the opportunity to join virtually. The hearing will be broadcast from the Robert Ray Conference Room at...

As of Thursday at approximately 8:45 a.m., no injuries have been reported in Carroll County after a severe storm system swept through Iowa Wednesday night.  Carroll County Sheriff Ken Pingrey said there is widespread damage in both the North and South of Carroll County, which includes structural damage, tree...

The Carroll Volunteer Fire Department has reelected its longtime chief Greg Schreck to serve in that role in 2022. The department also elected other officers for the coming year. They include: — Dan Hannasch, assistant chief — Jeff Cullen, captain Read full article.