McFarland Clinic
1214 S Grant Rd • Carroll, IA 51401
US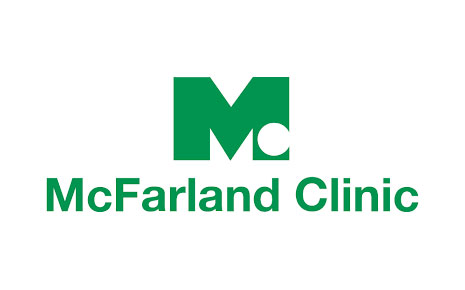 It has been more than 70 years since the founders of McFarland Clinic decided to embark on a new venture. In January 1946, they began one of Iowa's first multi-specialty clinics.
McFarland Clinic's first partners were G.E. McFarland, Sr., M.D., a general practitioner; his two sons, G.E. McFarland, Jr., M.D., a general surgeon, and J.E. McFarland, M.D., an internist; O.L. Thorburn, M.D., an ear, nose and throat specialist; and David Wall, Sr., M.D., an obstetrician. These five physicians believed that a multi-specialty group practice offered the best means of providing quality medical care. That philosophy remains at McFarland Clinic today.
Today McFarland Clinic is Iowa's largest physician-owned multi-specialty clinic. The McFarland Clinic network of healthcare providers serves residents in 12 Iowa communities with additional communities served by physician outreach clinics. More than one million patient visits are made at McFarland Clinic annually, offered by more than 280 providers and 1,000 staff members.