Carroll County, IA Area Communities
Coon Rapids, Iowa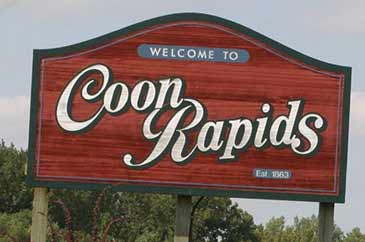 About Coon Rapids, Iowa
In Coon Rapids, quality of life can be found in delightful places: in a neighbor's smile, along the miles of hiking and biking trails, and deep within the culture of inclusiveness that is uniquely Coon Rapids. Iowans are known for their welcoming spirit, their sense of instant community, and a willingness to help neighbors and strangers alike in times of need. This spirit is woven into the rich social fabric of the community of Coon Rapids.​
Coon Rapids City Hall
123 S. 3rd St.
Coon Rapids, Iowa 50058
Phone - 712-999-7749
Email - cityclerkcr@gmail.com
Website - www.coonrapidsiowa.com
Facebook - https://www.facebook.com/criowa/
Mayor - Jeff Anthofer
City Clerk - Jesica Leighty
Coon Rapids Development Group
Contact Person - Jesica Leighty
Email - cityclerkcr@gmail.com
​Major Employers
E.T Video
Hartung
Thomas Rest Haven
CR-B Schools
Housing Initiatives
Residential Building Incentive Program: Receive $10,000 and 10 year tax abatement towards construction of a new home in Coon Rapids, Iowa. Contact Jesica Leighty for more information.
Coon Rapids
Housing & Income
Income Projection
Median Household
$62,128 $69,561
Average Household
$75,474 $86,404
Per Capita
$31,063 $35,546